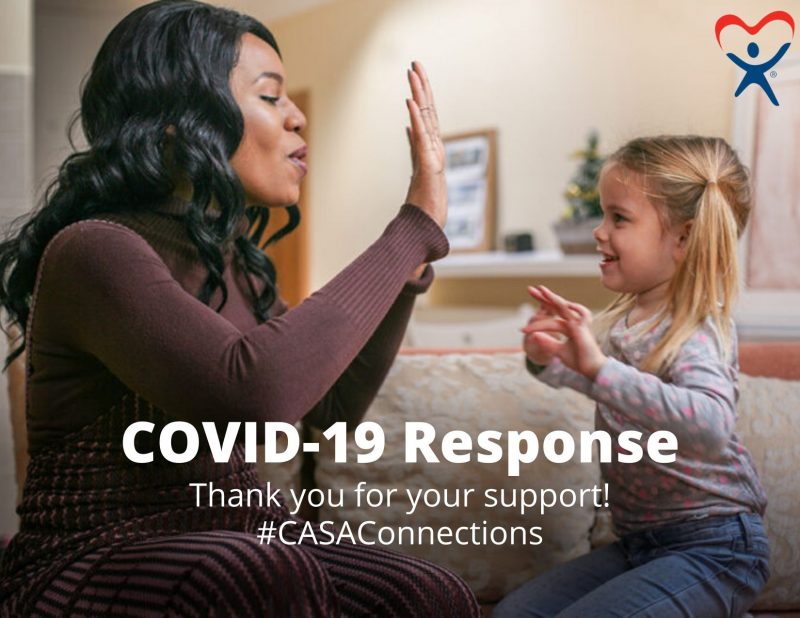 CASA Connections Wish List
Our CASA children need us now more than ever! Many of our families and placements have limited resources and are now confronted with new challenges. We have single parents who have lost their jobs, placements that now have more mouths to feed, households with skyrocketing utility bills, and families who are no longer receiving the in-home therapy and supports that are critical to their well-being. Thank you for your support in providing stability and support to our families!
Please click one of the "donate" links below or connect with Andrea to discuss different ways that you might be able to offer some assistance. Thank you!
Andrea Tagtow
Director of Development & Community Relations
andrea_tagtow@adv4children.org
303-328-2357
Utility Assistance
Many of our families have seen their utility bills increase drastically with the additional bodies at home. The Williams* family, for example, has estimated that their utilities will be an additional $400 this month. Please consider giving a donation to cover a portion of a families' utility bill for the month of April.

*Please add a note/comment about supporting utilities on the donation page*
Gift Cards for Groceries
While we have many children utilizing the free lunch programs that are taking place around the city, nearly every family we work with has reported concerns over not having enough money to buy groceries. The Rodriguez* children are in a single parent home where mom just lost her job last week. The kids are 10 and 13 and mom is using the little savings that she has in order to buy food for her children. Requests for gift cards to King Soopers, Safeway, and Walmart are in high demand right now!


*Please add a note/comment about supporting groceries on the donation page*
Activities for Kids
From school to appointments to therapy to court – our kids are typically very busy! Now that they are home more and are limited in what outings they can have, our care providers are in desperate need of finding activities to keep these kids busy. Coloring books, cookie decorating sets, educational games, books are a few of the requests we have had from families.

*Please add a note/comment about supporting activities on the donation page*
If you would like to help in another way, please contact Andrea Tagtow at 303-328-2357 or andrea_tagtow@adv4children.org. Thank you!
All contributions to these families are fully tax-deductible.
If you would like to make a contribution to a CASA family impacted by the COVID-19 health crisis, please select the "CASA Connections" campaign on the donation page.
*Names have been changed.