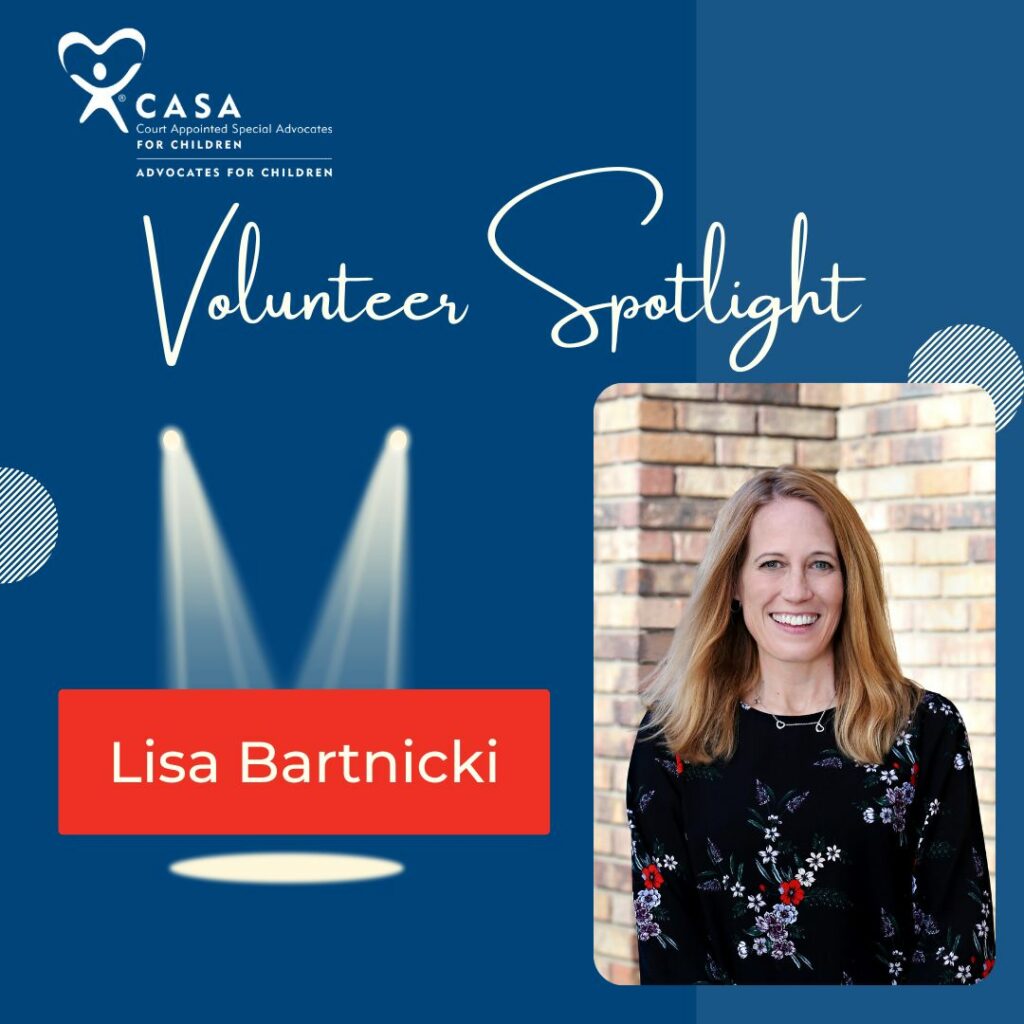 Lisa Bartnicki used to be a huge KORN fan back in the day. She knew every lyric of the metal band's songs. Little did she know, she would find herself back at a KORN show in August of 2022, screaming along with the words that had been buried in her brain for years.
It seems that fate brought Lisa to that KORN show in 2022. She decided to take the leap and become a CASA Volunteer in 2021 and quickly began building a lasting relationship with her assigned youth. Together, they set goals, explored interests, and left their visits with achy sides from laughing so hard. Over the past two years, Lisa has had the privilege of watching her assigned youth grow and flourish in their self-advocacy, responsibility, and confidence.
Lisa and the youth quickly learned that they share a passion for the outdoors, and they often seek out opportunities to experience active moments together. Lisa could never have imagined that she would have so much in common with this young person. "Being able to share my world with this youth is a huge win in my book," said Lisa.
One day, Lisa asked the youth to think of the ultimate summer activity. Without knowing anything about Lisa's past concert experiences, the youth requested that they go see KORN at the nearby arena. This shared interest and connection took them both by surprise. "I belted out the old songs, and they belted out the new ones. We had an absolute blast!" said Lisa.
Lisa has found that discovering new areas of common ground has driven her passion and dedication to her role as a CASA Volunteer. Her relationship with this youth has grown around the commonality of personal experiences, wins, losses, interests, and more. "We all have shared histories and experiences that can help people connect, even if our lives look different from one another," said Lisa.
Not only does the youth follow the sound of KORN's "nu metal" music, but they follow a silver lined path throughout life. Lisa said the youth has perpetual optimism, and Lisa has gained a whole new perspective on life from walking alongside them. Although they do not always know where the silver lined path will take them, Lisa feels lucky to be along for the ride.