Thanksgiving Meals Baskets
Thanks to the kindness and generosity of our valued community partners, Advocates for Children CASA has been able to provide the hundreds of children and families we work alongside with Thanksgiving Meal Baskets. This year, our organization is hoping to collaborate with CarePortal and the network of churches to help feed our families. Our mission is to improve the lives of children and youth who have experienced abuse, neglect, or other life challenges, by connecting them with volunteer advocates and activating community partnerships. If you and your church would like to assemble meal baskets for CASA families, please see the list of items below. If you have any questions about Advocates for Children CASA or our Thanksgiving meal program, please contact Jack Cregan. Thank you for supporting local children and families!
Thanksgiving Meal Basket List
Gift card for grocery store to buy turkey ($30)
Turkey pan (large enough to server as basket for all items below)
Canned green beans
Canned cream of mushroom soup
Chicken Broth
Fried onion bits
Mac n' cheese
Canned yams
Marshmallows
Mashed potatoes (boxed)
Canned corn
Rice (any kind)
Gravy (jar or packet)
Cranberry Sauce
Stuffing
Cooking oil (i.e. olive oil)
Flour (bag)
Sugar (bag)
Cake or some other dessert fixings
We would love to start receiving baskets Monday, November 14th please!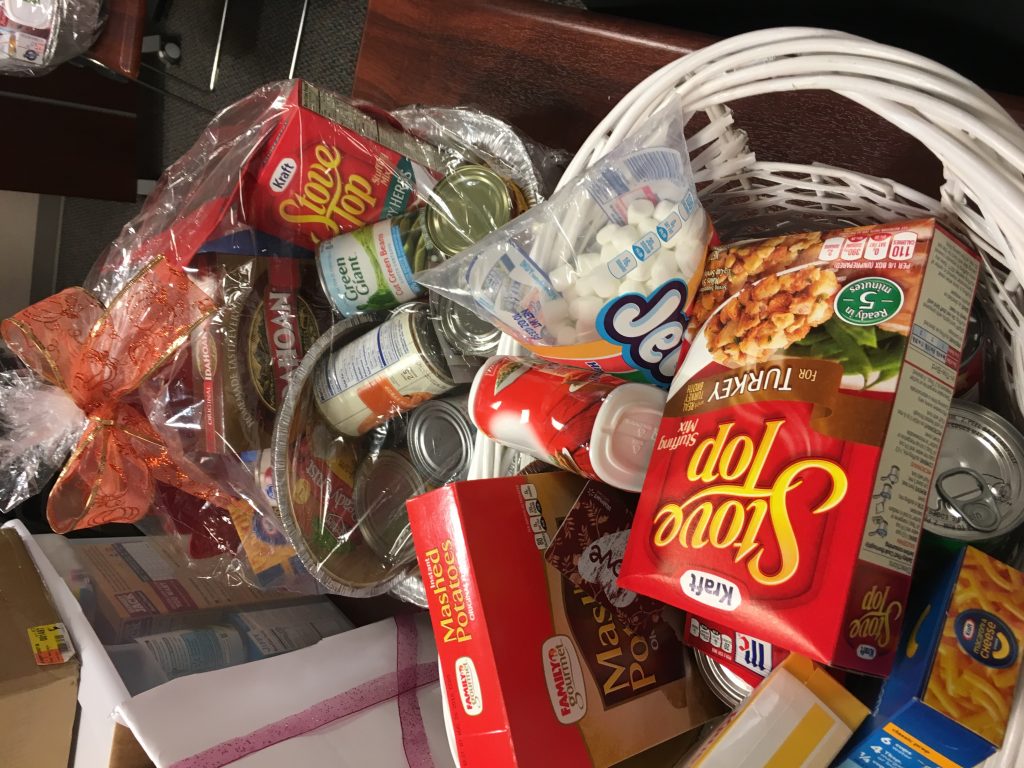 Examples of Thanksgiving Meal Baskets from last year's event.