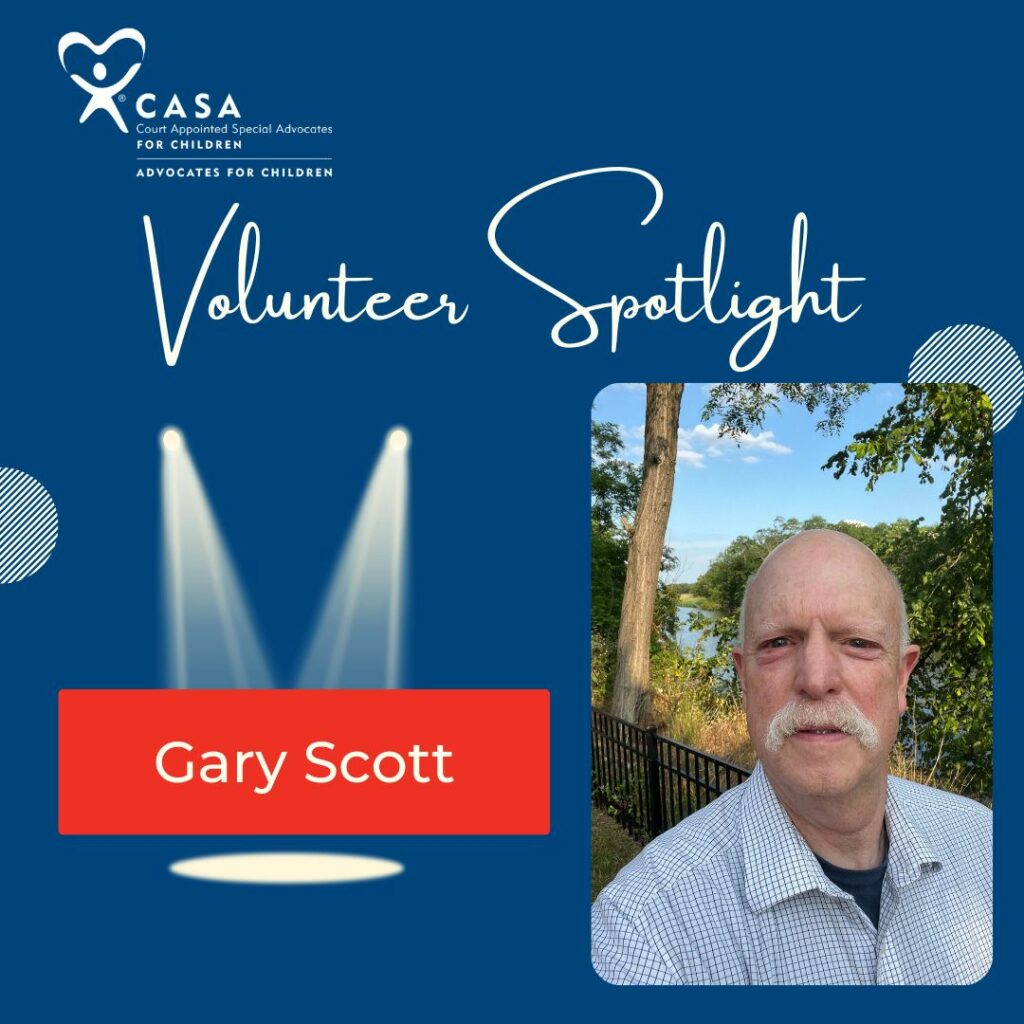 When Gary Scott committed to the role of CASA, he did not commit for the 18 months that Advocates for Children CASA typically requests from its volunteers – he committed for life. Gary has volunteered for 12 years, he has taken on four cases, and he has become one of the most significant adults in his assigned youths' lives.
Gary began his third CASA case in 2013 and visited with two siblings in two different homes two to three times per week. He did his best to connect the siblings as often as possible, and he showed up for them whenever they called.
"The needs were high, and I did not feel I had a choice. One visit per week was minimal," said Gary.
He took his role of walking alongside these youth seriously, and together they walked through some very difficult days.
Years later, life came full circle for Gary and the youth involved in his third CASA case. Gary was asked to walk his former CASA youth down the aisle at her wedding. He was already assigned to a new case, but he and this individual had kept in close contact with one another throughout the years. Gary's support did not go away with the closing of the case. He was honored to share another walk alongside this youth, but this time, on one of the happiest days of her life, and strides ahead of where they had been before.
"There is no way half-ass this commitment," said Gary. "I can't imagine doing less."
Gary has served as a CASA Volunteer on his current case for the past six years. This has been his longest walk alongside a CASA youth yet, and he does not let out-of-state moves, residential placement facilities, or behavioral obstacles get in the way of his visits.
"I have always been able to diffuse or settle the situation," said Gary. "We work through those moments."
With years of experience, hundreds of hours of training, and thousands of steps from accompanying youth on their journey under his belt, Gary's commitment is stronger than ever. When asked how Gary manages it all, he continuously says that he does not feel he has any other option.
"I'm not big on the 'me stuff' to be honest," explained Gary. "It's not in my nature."